Croswell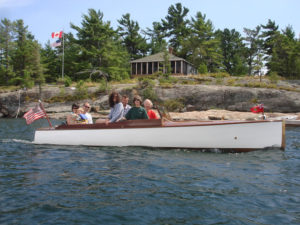 This 2oft boat was originally built in Parry Sound by Croswell Boat Livery. Completely restored and in excellent condition.Powered by a 25 HP Buchanan Midget engine. ASKING: $70,000
Grew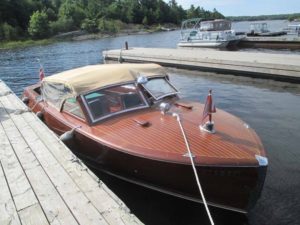 1947 24ft Grew "Jolly Giant" 225 h/p/ Gray Marine V8 Recently refinished Estate Sale Asking $25,000.
HackerCraft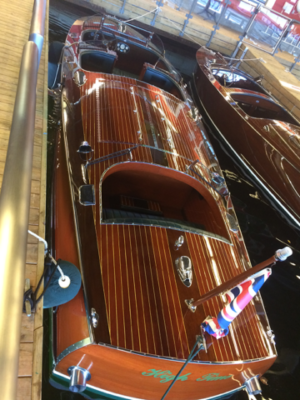 Built for Thomas Mittler in 1997 and sold by him to me in Aug 2001 New bottom winter 2002 , all new frames New interior winter 2002, old vinyl upholstery removed from side panels Complete new "Muskoka" mahogany interior (siding/ceiling/lathing) Complete new engine room interior including "Muskoka" floor Engine repaint and new stainless exhaust replacing […]
Minett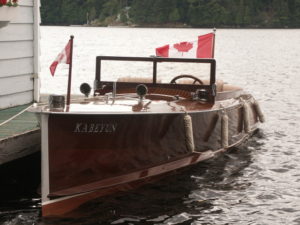 This beautiful 26ft boat was fully restored by Gary Clark in 2001. It has a 95 HP Kermath "Sea Prince" and is in show condition. Offered@$250,000.00
Minett & Shields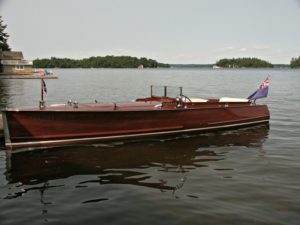 This beautiful Minett Shields boat has a F6 6cyl Scripps (with authentic power)and  is a very presentable original boat. This boat has been sold.
McNeil and Norris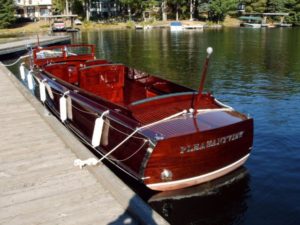 150 HP Grey Marine engine. Totally restored. Only 3 hours on rebuilt engine. ASKING $225,000
Morris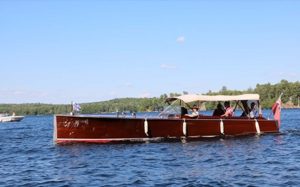 The 30ft long-deck launch is available. 6 cylinder 140HP Kermath engine. Recent major hull repairs. Auto top and wicker chairs. Asking $130,00.00 Canadian.
Peterborough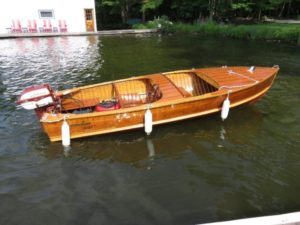 1958 14ft Peterborough "Dart" cedarstrip outboard 1958 18 HP engine FULLY RESTORED Boat and Motor $14,000
Replicas
"Palm Beach Days" Classic is a replica of Rainbow 3. It is 27ft with 550 hp and runs about 70 mph. We were originally asking $400.000 USD. ***NOW ASKING: $339,000 USD***
Richardson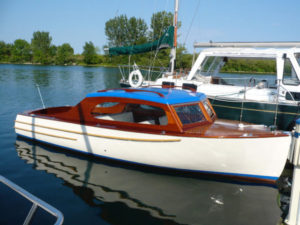 We sold our last Richardson, but keep checking back for the next one.
Seabird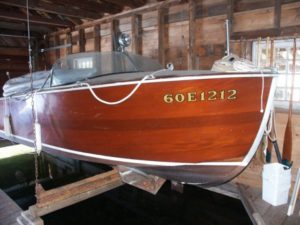 Buchanan Meteor engine. Boathouse stored since new. Not used for about 10 years. New Price: $7,500.00
Shepherd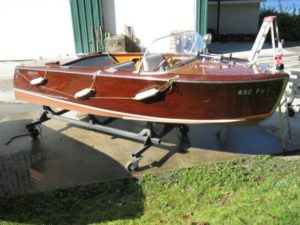 Chrysler "Crown" 6 Cyl. Asking $12,000.00.  A good used boat with a decent finish. Good entry level, easily transported boat. Older owners looking for a new home for their family boat.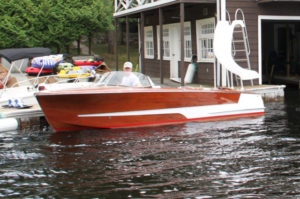 1959 18ft Shepherd, Chrysler V8 good clean boat with trailer Asking $27,500.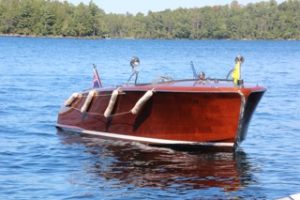 1953 22ft Shepherd. 135 H.P. 6 Cylinder Chrysler "Crown" engine excellent condition well cared for by long term owner $35,000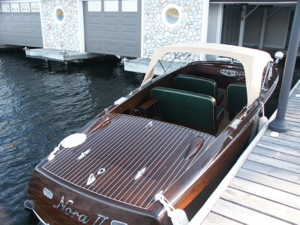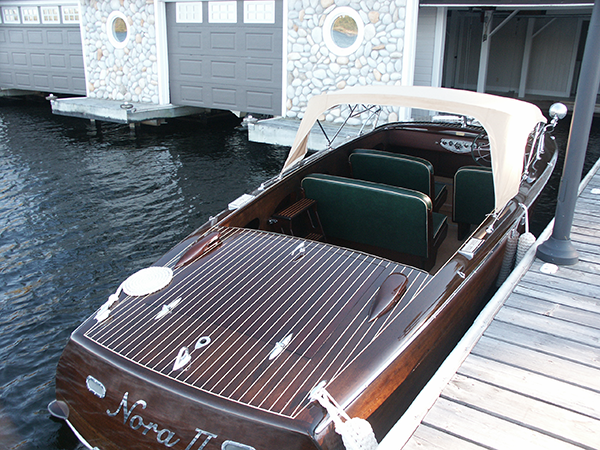 1953 22 ft Shepherd – SOLD! Chrysler V8 freshly rebuilt with less than 10 hours running. complete restoration correct pattern of upholstery correct gauges and steering wheel correct convertible top, side curtains and rear tonneau cover cotton fenders and tie lines comes with custom tandem trailer with less than 200 miles on it This is […]
W. J. Johnson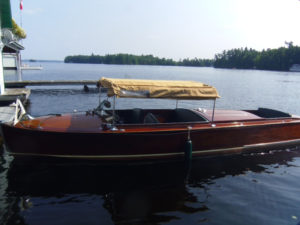 1937 24ft W. J. Johnson. – 95 h/hp/ Buchanan "Rocket". – triple cockpit, recent restoration. – upholstery and chrome in great shape. – lattice floor and inside hull lining added. Great family boat for lots of people. Asking $37,500.
Tenders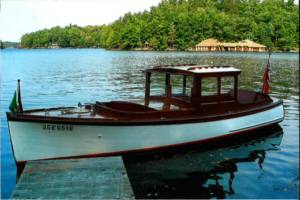 The tender is sold. 20ft English "Cameo" 4 cyl Triumph Conversion, UNIQUE and priced to sell. $12,000.00
Motor Only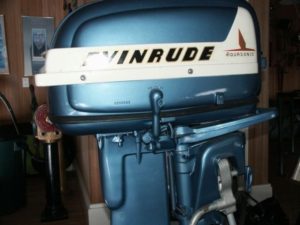 This motor was restored 10 years ago by Peter McDowell. 2 fuel tanks included.  Not used since restoration. Call or email ED directly to discuss pricing.